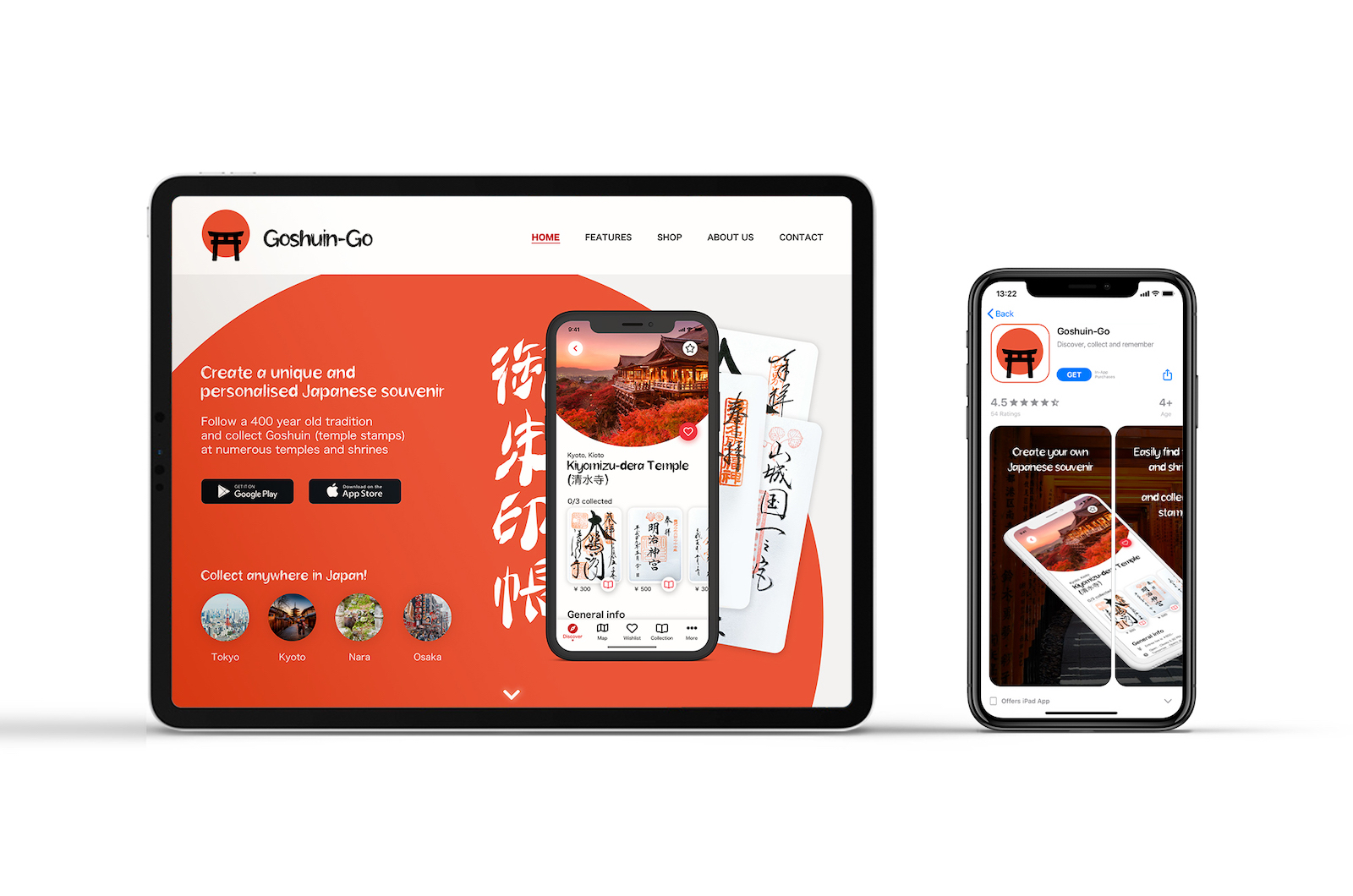 Complete UX/UI design from scratch
Goshuin-Go!
#ux #ui #userresearch #design #sketch #invisionstudio
Goshuin are special stamps you can collect at shrines and temples all over Japan. They make a unique souvenir and through buying them you help preserve the local history and traditions. Unfortunately, outside of Japan there is little information for tourist on where and when to buy them. I designed an entire app to guide tourists in the right direction.
Usability evaluation and redesign
Kayak
#redesign #usability #ux #heuristicevaluation
Kayak is an app that helps find a flight and hotel. User testing proved that in the most part Kayak succeeded in this. But after being provided with a list of options the app did not help users make the best choice. Missing the right information users took longer to choose and were less sure of their decision. Through my redesign I help users reach their goals.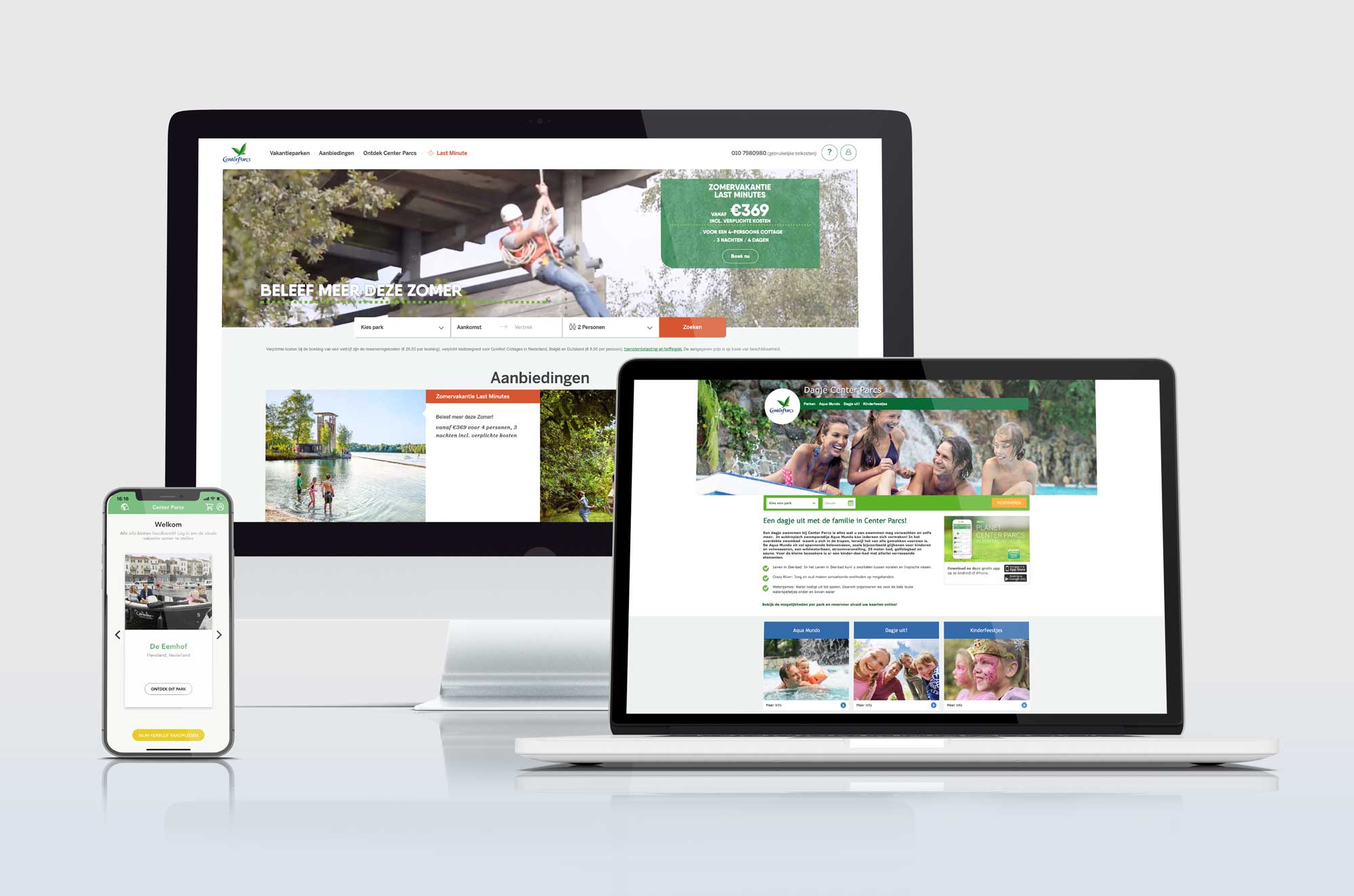 Simplifying the user-flow
Centerparcs
#ux #userresearch #prototyping #sketch #invision
Centerparcs is a chain of holiday resorts that offers guests everything from holiday homes, to activities and restaurants. However, they have different features spread over two websites and an application. This makes planning a stay, or booking an activity very frustrating for their guests. In simplify their customer journey by improving their site and application, bringing 3 platforms down to 2.
Centerparcs Redesign.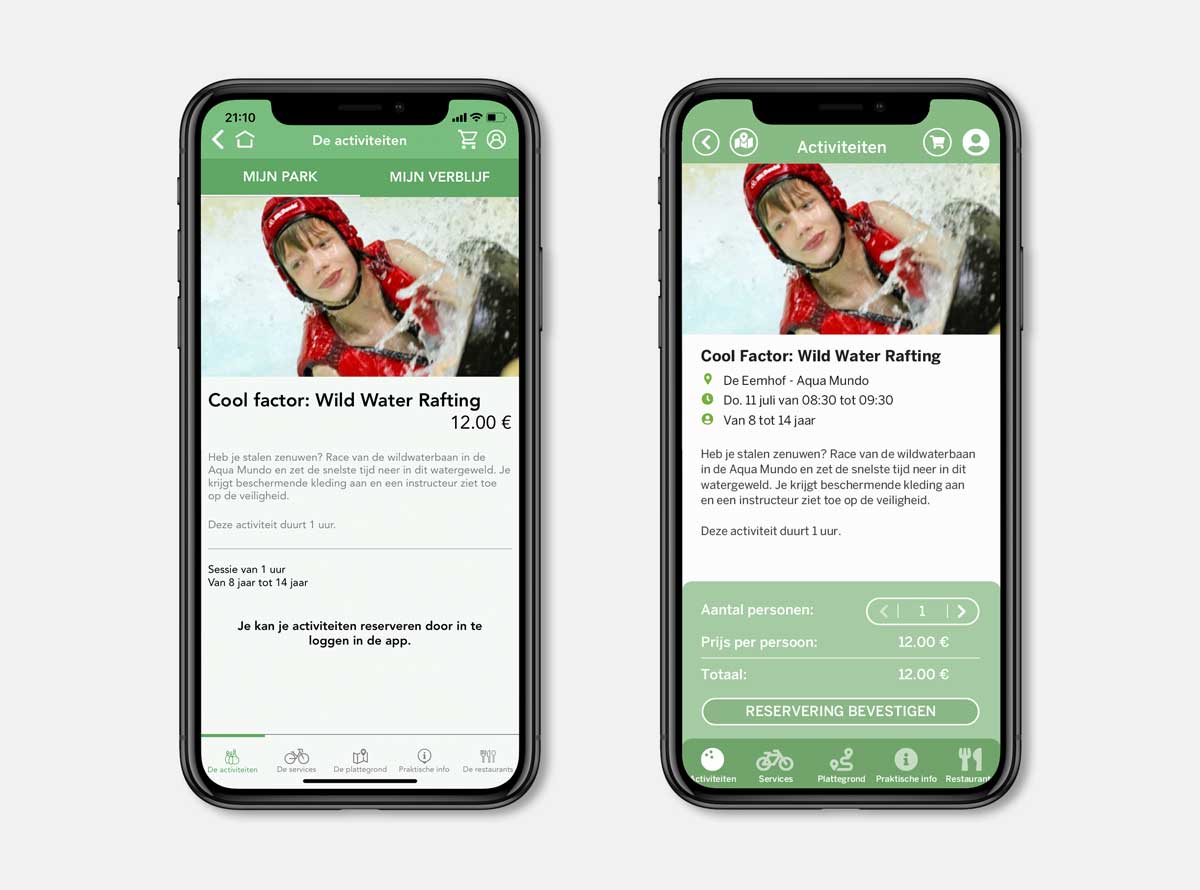 Centerparcs heeft twee websites en een app voor 1. het boeken van een verblijf, 2. het reserveren van activiteiten tijdens het verblijf en, 3. het reserveren van een activiteit als daggast. Kortom: Verwarring en frustraties. Dit leek mij een prachtige uitdaging!
Mijn design challenge: "Hoe kunnen we de mobiele applicatie aanpassen om deze ook voor daggasten toegankelijk te maken en alle bezoekers van Centerparcs een meer complete tool te bieden tijdens hun verblijf op het park?"
Kayak Redesign.
Samen met je vrienden besluit je naar China te reizen en 'quality time' te delen. De datum is geprikt, maar nu moet er nog een vlucht en hotel worden geboekt. Hoe vind je de beste deal? Met zoveel opties raak je al snel de weg kwijt.
In besluit vanuit de bovenstaande persona drie applicaties te onderwerpen aan een 'usability evaluation'. De beste van de drie test ik vervolgens met gebruikers om te kijken hoe deze nog beter gemaakt zou kunnen worden.
BioTea Website.
BioTea is een klein Italiaans bedrijf. Zij verkopen hoogwaardige, Chinese theesoorten. Omdat zij niet de mankracht hebben hun merk in Nederland aan de man te brengen hebben zij me gevraagd dit voor hen te doen. Ik heb hiervoor een Nederlandstalige website opgezet en diverse marketingsuitingen vormgegeven.
Dit is een van mijn favoriete projecten. Door direct contact met de klant merk ik gelijk waar ik goed zit en waar ik nog moet verbeteren.
Putting theory into practice
I design and build WordPress sites from scratch using Avada.Always with both user- and business goals in mind.Within the clients budget and timeframe.
Toko Ibuku
I helped this Asian supermarket build a new website that aligned with their new strategy; A focus on fresh snacks and meals, made in the store. Click here or on the image.
Kringloop Gouda
This non-profit organisation needed an easy way for people to find them and learn about what they offer. I enjoyed helping them make a difference! Click here or on the image.