About me.
WHAT DRIVES PEOPLE?
How does the human mind work? To uncover its mysteries I try to approach human behavior and neuropsychology from different angles and see how I can apply the takeaways in business.
That is why, after my Master in Work- and Organizational psychology, I studied different disciplines such as UX design, (neuro-)marketing, behavioral economics, gamification and more. I combine my background in research and psychology, with practical experience, to define and design solutions that make an impact.
Education.
I ENJOY LEARNING NEW THINGS.
BACHELOR & MASTER W&O PSYCHOLOGY.
I began my Bachelor in Work- and Organizational Psychology at the University of Utrecht, but finished at Kyoto University in Japan. The experiences I gained overseas broadened my worldview and inspire me daily in my work and private life. I returned to the University of Utrecht to get my Masters degree. My Master was split between 'Strategic Human Resource Management', 'Organizational Development' and 'Work psychology'. I got a firm grasp in doing objective research, coaching, consulting, mediating and providing leadership.
INTERNATIONAL DESIGN FOUNDATION
Design Thinking: The Beginner's Guide • Psychology of E-Commerce • Web Design for Usability • Become a UX Designer from Scratch.
COURSERA
Food & Beverage Management, Università Bocconi • An Introduction to Operations Management, University of Pennsylvania • International Organisations Management, Université de Genève • Gamification, University of Pennsylvania • New Venture Finance, University of Maryland.
OTHER
Google: Google Adwords Certified Individual. Linked-in Learning: Become a User Experience Designer. Self-study: Gamification, Neuromarketing, UX/UI design, Neuro- and e-marketing, customer experience, branding, copywriting, Adwords/SEO and analytics, Lean, Public speaking and CRM.
Special.
OR JUST FUN TO KNOW.
I challenge myself to 'talk like TED' • During my years at university I've followed classes in acting (basic and intermediate), photography and dancing • During the first year at University I participated in the Honours course • I've been inspired by, among others; Richard Branson, Tony Robbins, Tim Ferriss, Ricardo Semler, Derren Brown and Elon Musk.
OTHER SKILLS.
Sketch • Figma • Adobe Photoshop and Indesign • Different questionnaire programs • Setting up automated newsletters • Setting up online e-learning courses • Building websites • Creating, implanting and improving online marketing and analytics • iWorks • I have a driver's licence too! • Dutch is my native language, but I'm near-native in English and speak basic Japanese.
WANT SOME TESTRESULTS?
I have completed assessments, among which the 'Rapport Verify capacity test' of the CEB and the capacity/intelligence test of Randstad. I also have the results of the 'AEM-Cube'. These results can be shared on request.
PUBLICATIONS.
HOBBIES.
Asian cooking • Sports and gaming • Spending time with my girlfriend
References.
WHAT PEOPLE SAY ABOUT ME.
I have asked people to describe me. Both from a personal and businesses perspective.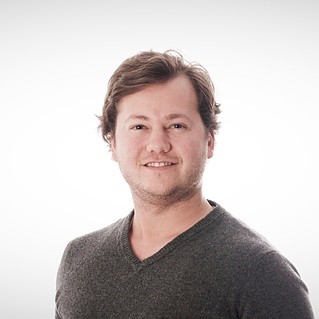 "I admire his endless perseverance and creativity. He is one of the few people who can easily look outside of the box and find ways to realize his ideas. He has the entrepreneurial spirit and a natural aptitude for grasping processes."
JORAM VERHOEF
Contact.
LET'S GET TO KNOW EACH OTHER.
I am always down for a good conversation and new chances, so don't hesitate to send me a message! A cup of tea (or coffee) never hurt anyone.